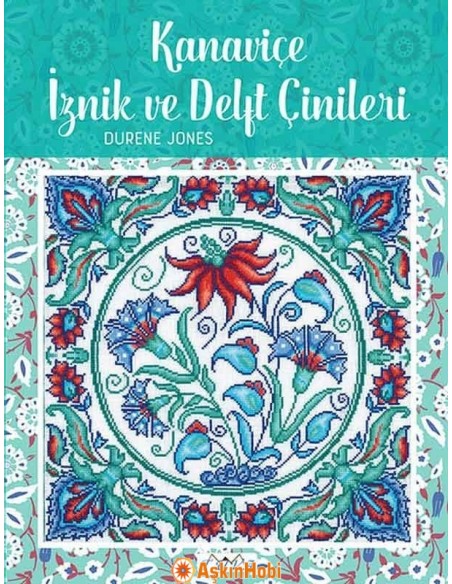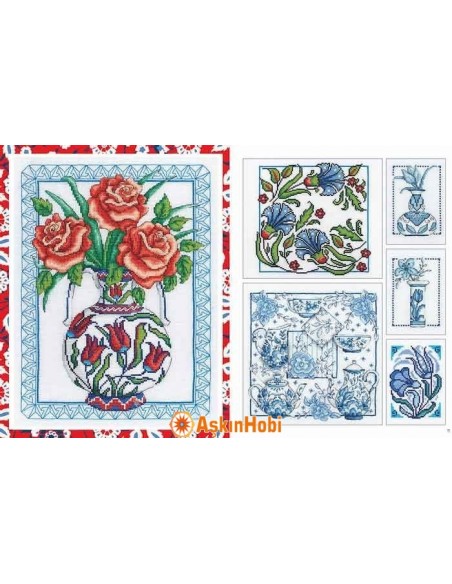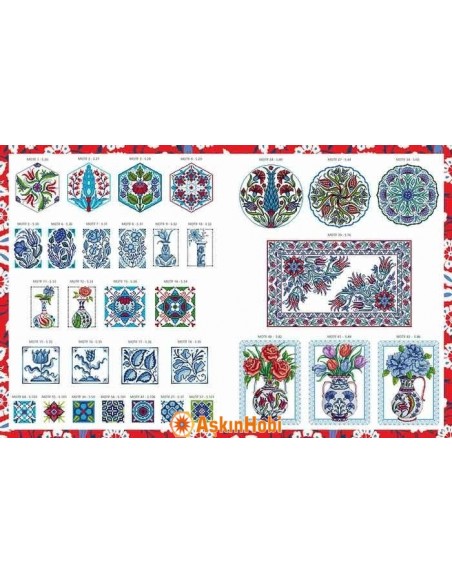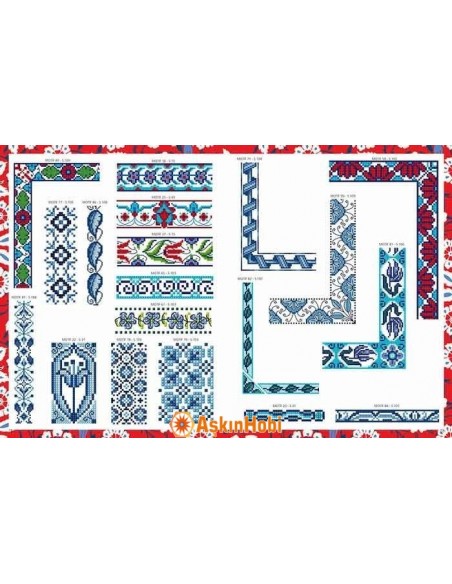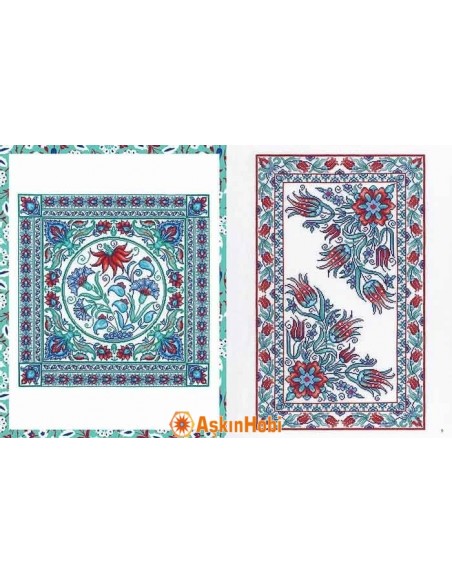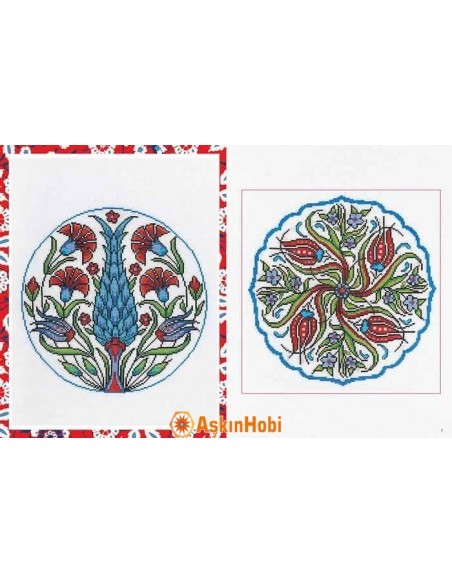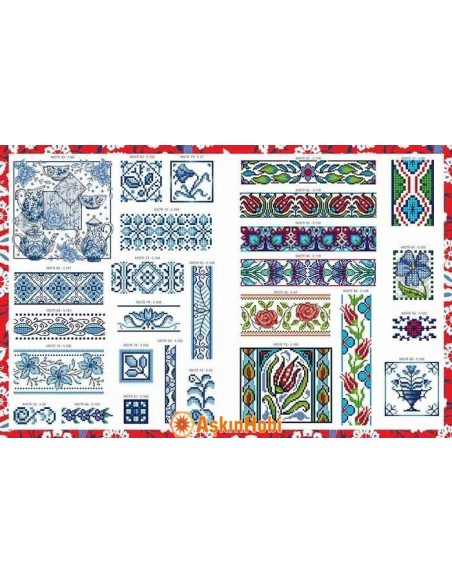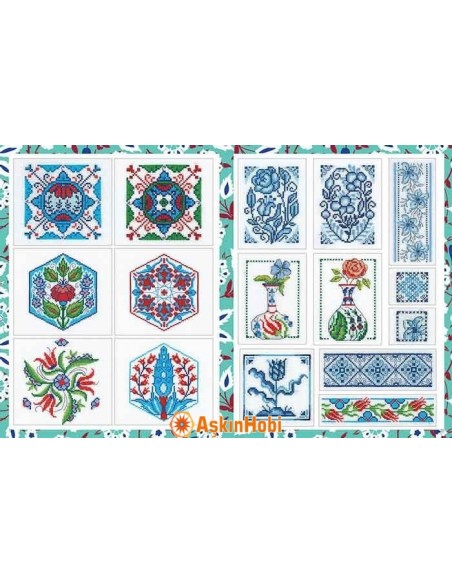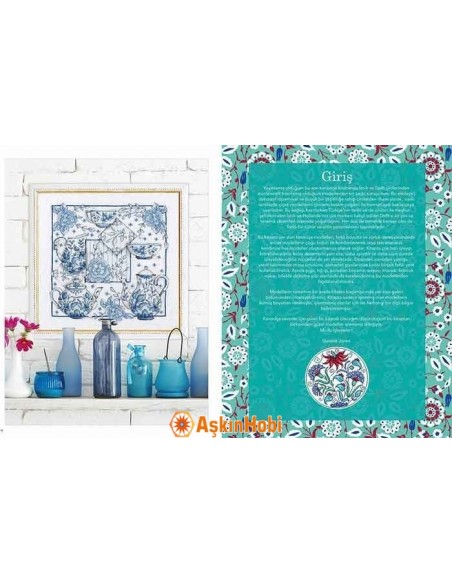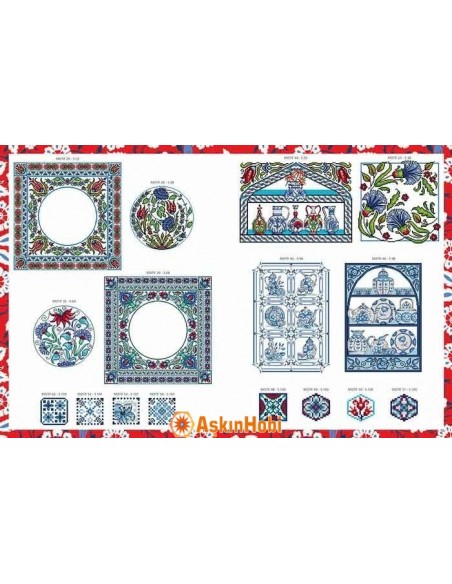 KANAVİÇE İZNİK VE DELFT ÇİNİLERİ
Durene Jones
These Iznik tiles are available in modern style cross-stitch patterns, with Delft tiles in perfect shape. The models are in the correct proportions and orientations. You can make marked pins, towel holders, small ornaments, mini boards with small size models, you can use more and mixed patterns, boards, tablecloths, furnishings.
Place models in the book are suitable for both new and field handlers.
All schemes are packaged in color and packaging.

Product features
AUTHOR: Durene Jones
SIZE: 21.6 x 28 cm
PAGE NUMBER: 112 Pages
Products and typographical errors will occur in models from 
Aşkın Yün Ve Hobi Dünyası 
 is not responsible . actual tonnage with yarn color and the colors that appear on the screen (the screen of the computer and electronic equipment has a different resolution and different pixel characteristics) may vary.